Informatica Big Data Management¶
This integration between Qubole and Informatica BDM helps organizations overcome the challenges of managing and governing large data volumes flowing through data lake environments into the cloud. This includes migrating data workloads to the cloud and also solving more problems and gaining greater insights (e.g. predictive analysis, machine learning) with their existing data sets.
Qubole now supports Informatica BDM (Big Data Manager) 10.2.2 HF1 SP1 with Qubole Spark 2.2.1. This integration enables the users quickly and easily build data integration pipelines to Open Data Lake on any cloud and execute it on Qubole Spark.
To know more about the benefits of this integration, see Benefits of this Integration.
To know more about the concept topics such as Informatica Domain, Informatica Clients, and Qubole Clusters, see Concept Topics.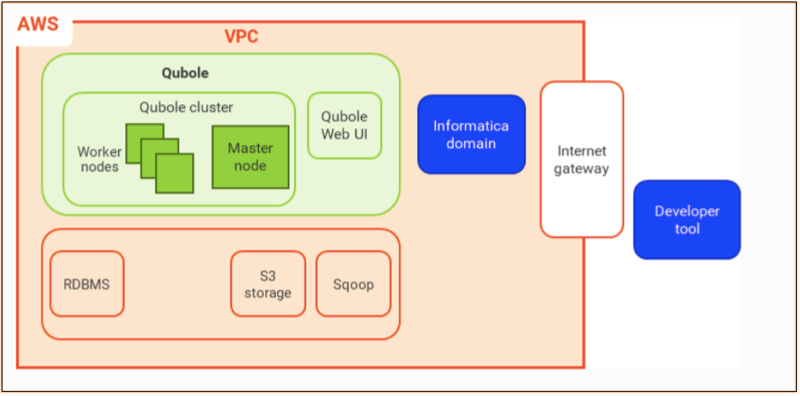 For more information about troubleshooting this integration process, see Troubleshooting the Big Data Management Integration with Qubole.