View Command History¶
The History tab displays previous commands, logs, and results. Search for previous commands by providing the command ID, command type, status, user, tags, name, and so on. You can re-run previous queries, or schedule them to run later, without edits.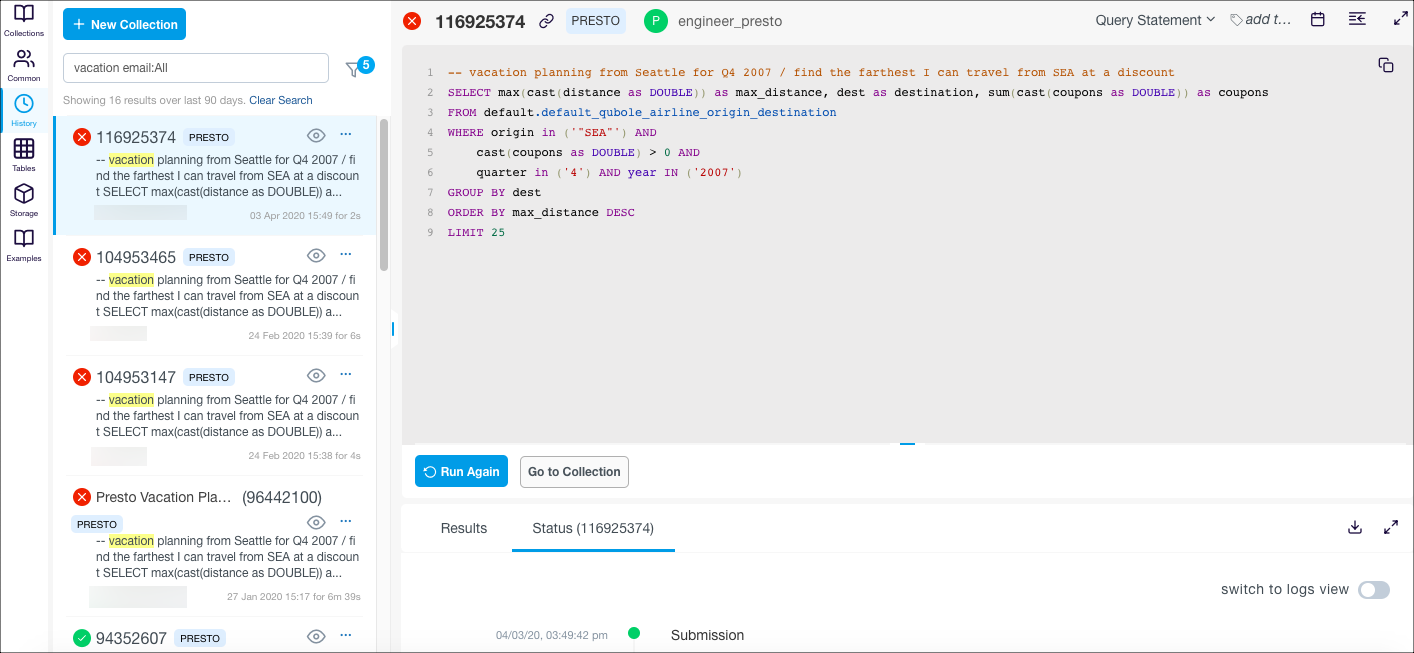 Qubole explicitly indicates commands that are waiting to execute. The
icon indicates that the command is throttled and provides its position in the queue so that users can distinguish these from commands that are already running. A warning message also appears in the lower right pane under Logs.
View your Search Filters describes the search experience for text/keywords searches and other search fields.